The Symbiosis Law Admission Test (SLAT) is your gateway to an esteemed legal education offered by Symbiosis International (Deemed) University (SIU). With five prestigious law schools under its umbrella, SIU conducts SLAT for aspirants seeking admission to the following institutions:
Symbiosis Law School, Pune
Symbiosis Law School, Noida
Symbiosis Law School, Hyderabad
Symbiosis Law School, Nagpur
In this comprehensive guide, we will explore the admission process, eligibility criteria, application procedure, exam pattern, and vital dates for SLAT 2024.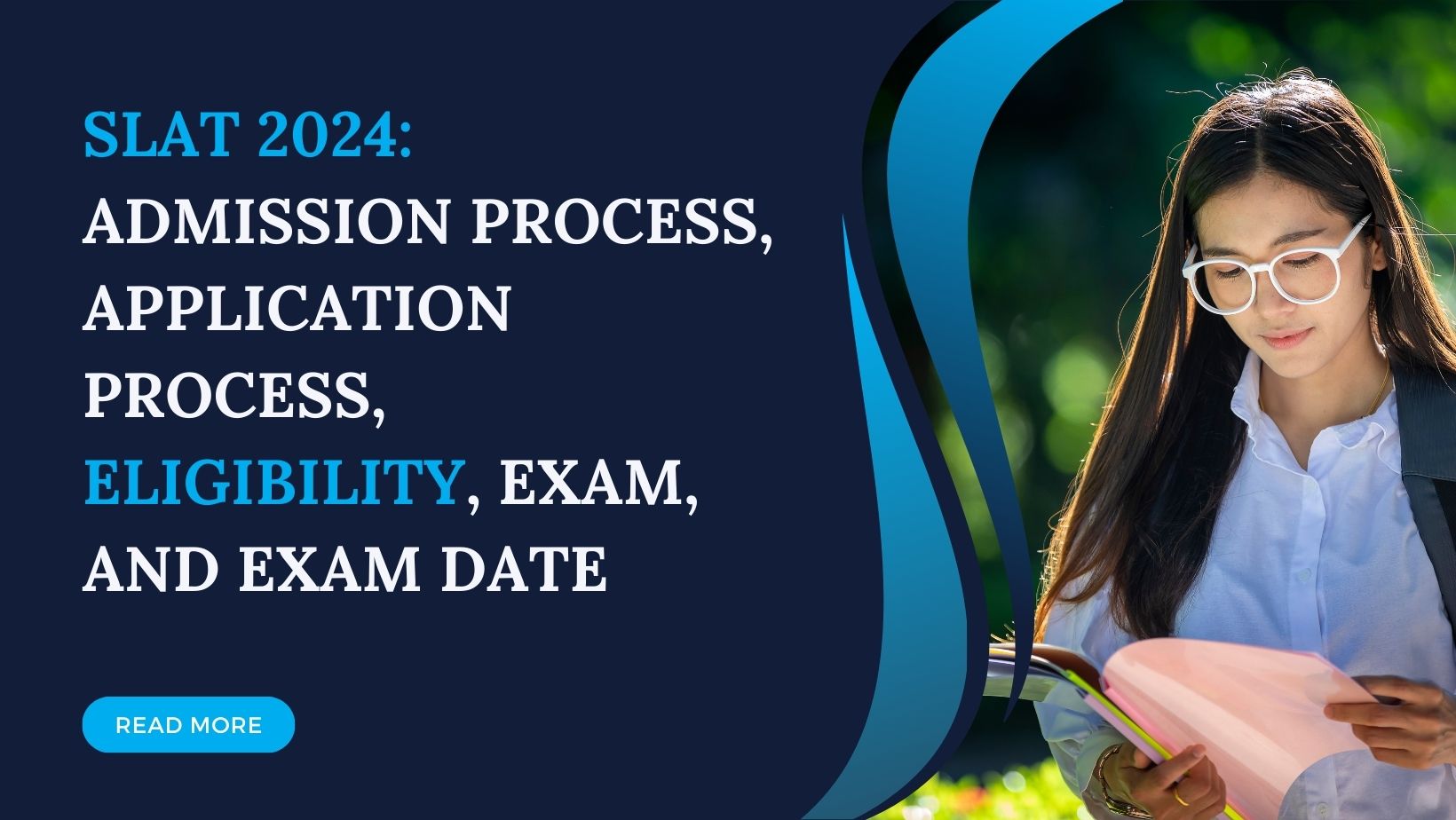 The road to pursuing a legal career begins with the SLAT, a national-level law entrance examination. SIU's five prestigious law schools collectively offer a wide range of opportunities for aspiring law professionals. Understanding the admission process is crucial for your journey ahead.
To be eligible for SLAT 2024, candidates must meet the following criteria:
Educational Qualifications: Successful completion of the class 12 examination from a recognized board with a minimum of 50% marks. For candidates belonging to SC/ST/PwD categories, a relaxation to 45% marks is applied.
Anticipated to commence in March 2024, the SLAT 2024 application process allows candidates to apply for the exam online via the official SIU website. Detailed instructions for the application process will be provided on the website.
The SLAT 2024 examination is a computer-based test (CBT) designed to assess your aptitude and knowledge across various dimensions of law. Here's a breakdown of the exam pattern:
Number of Questions: The exam comprises 150 multiple-choice questions.
Sections: The questions are categorized into five sections: Legal Reasoning – 50 questions Logical Reasoning – 30 questions English Language – 30 questions Quantitative Ability – 20 questions General Knowledge – 20 questions
Duration: Candidates are allocated two hours to complete the exam
The much-anticipated SLAT 2024 exam is tentatively scheduled for May 2024. Staying updated with official announcements on the SIU website is crucial to ensure you have the exact exam date.
To excel in the SLAT 2024 examination, candidates should focus on the following key strategies:
Master the Exam: Develop a comprehensive understanding of the exam pattern and syllabus to structure your study plan effectively.

Regular Practice: Practice solving mock tests and review previous year's question papers to gauge your readiness and hone time management skills.

Target Weak Areas: Identify your areas of weakness and allocate additional time for strengthening them. Utilize online resources and reference materials for deeper comprehension.

Consistent Revision: Regular revision is key to reinforcing your understanding and ensuring retention of important concepts.
In addition to the primary recommendations, consider these supplementary tips for successful SLAT 2024 preparation:
Create a Study Plan: Craft a structured study plan and adhere to it rigorously to ensure comprehensive coverage of essential topics.

Take Breaks: Incorporate short breaks into your study schedule to maintain focus and prevent burnout.

Form a Study Group: Collaborate with fellow students preparing for the exam. This fosters motivation and offers a platform for collective learning.

Prioritize Rest: Ensure you get a good night's sleep on the eve of the exam to stay alert and focused on the crucial day.
SLAT serves as a gateway to some of the most prestigious law schools in the country. While the exam is competitive, with dedicated preparation and strategic planning, success is attainable. By adhering to the provided tips, you can significantly enhance your chances of performing well in the SLAT 2024 examination and securing admission to one of SIU's esteemed law programs.
If you have any further questions or need additional guidance, please feel free to reach out our website [careerleaders.in]