The Indian Institutes of Management (IIMs) are really famous for teaching about business and management really well. One of the special programs they have is called the 5-year Integrated Program in Management (IPM). This program is unique because it helps students start their journey towards a management career right after they finish 12th grade. It's like a direct route to learning about managing things and businesses.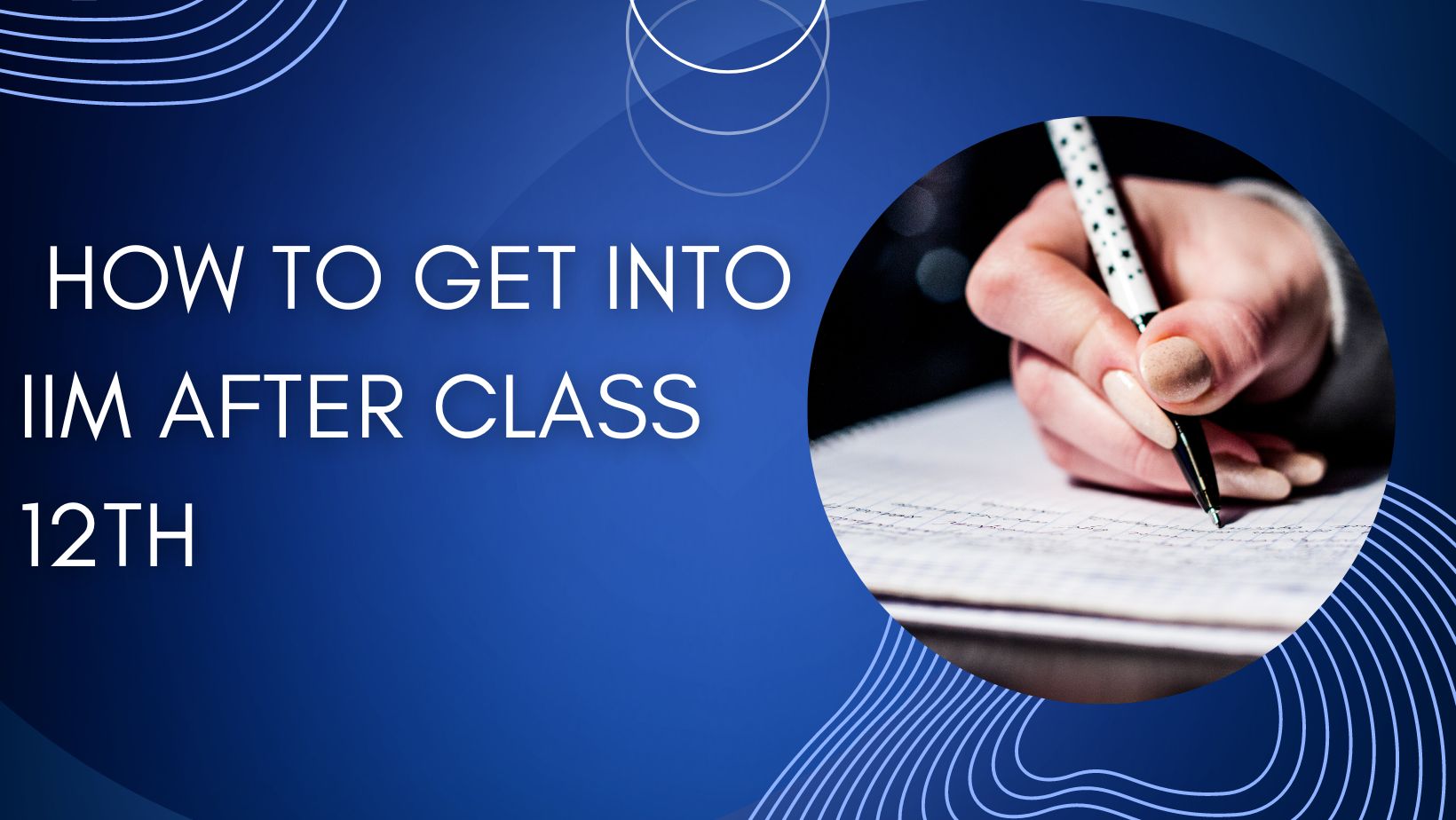 steps to Enter IIM After Class 12th: The journey to joining an IIM's IPM program involves several crucial steps:
Meet Eligibility Criteria:
Ensure a minimum of 60% aggregate marks in your 12th grade from a recognized board.

Have pursued mathematics, physics, and chemistry as subjects.

Hold Indian citizenship

IPM Aptitude Test (IPMAT):

Face the IPMAT, a computer-based test evaluating quantitative aptitude, verbal skills, and logical reasoning.

Administered annually by IIMs, this examination assesses the core competencies essential for management education.

Personal Interview (PI):

Undertake a 30-minute interview to gauge your communication skills, personality traits, and compatibility with the IPM program.

Score Well in IPMAT and PI:

Excel in both the IPMAT and PI components to surpass the competition.

Maintain a competitive edge by achieving a cut-off score around 90%, albeit varying by institute.
Guidelines for Successful IIM Admission: Follow these tips to optimize your chances of gaining entry into an IIM's IPM program:
Initiate Early Preparation:

Commence your preparation well in advance to accommodate comprehensive coverage of the syllabus.

Starting early provides ample time for revision and practice.

Craft a Study Plan:

Devise a personalized study plan tailored to your schedule and preferences.

Consistency in adhering to the plan is pivotal for effective learning.

Frequent Practice Tests:

Engage in regular practice tests to identify strengths and weaknesses.

Focus your preparation on areas that demand improvement.

Mock Tests for Realistic Insight:

Solve mock tests to acquaint yourself with the IPMAT's format and question style.

Familiarity with the exam structure enhances your performance on the actual test day.

Seek Mentorship:

Enlist the support of a mentor or tutor for guidance on challenging concepts.

Benefiting from expert assistance aids in solidifying your grasp on complex topics.
Conclusion: The IIMs' IPM programs serve as a beacon for students keen on pursuing management careers from an early stage. With careful planning, rigorous preparation, and dedicated effort, aspiring candidates can successfully navigate the intricate selection process and secure their place in these esteemed institutions.
Get help from a mentor or tutor. If you are struggling with any concepts, get help from a mentor or tutor. This will help you to understand the concepts better and improve your chances of scoring well in the IIM